In This Issue
Census 2020 Webinar
Community Fair Kit
OverDrive Hold Redelivery Feature
PLSR Implementation Recordings
Wisconsin Public Libraryies Transforming Communities
2020 WAPL Conference - Call for Proposals
CSLP Graphics Alert
Calendar and Continuing Education
Census 2020 Webinar

Census 2020 Webinar on Tuesday, December 3, 1:30 PM
We all know that, "in this world, nothing can be certain but death and taxes," right? Well, the same can be said for Census 2020. Whether you're ready or not, it's coming. Why not be prepared?

At the WLA conference, DPI presented a session called Say Yes to Census 2020. In case you couldn't make it, the session will be repeated as a state-wide webinar.
Say Yes to Census 2020 Webinar
Tuesday, December 3, 1:30 PM

Description: Get the lowdown on all the ways you can say YES to Census 2020. Census 2020 counts will potentially create changes to political representation and Federal funding and inform your local data. Good numbers are important and libraries can--and should--help! Whether you're in a school, public or academic library, there's information here for you on this timely topic. Presented by Cindy Fesemyer and Monica Treptow, Wisconsin Department of Public Instruction.

Here's the webinar registration link: https://attendee.gotowebinar.com/register/8854373038324273922

Many thanks to Jean Anderson of SCLS for hosting the webinar, recording it, and making it available across the state. Speaking of SCLS . . .
For more Census 2020 info, take a gander at a one-stop-shopping documented created by SCLS: 2020 Census Outreach Information (pdf). The document includes information from the DPI, American Library Association, US Census Bureau, AARP, and the Government Accountability Office. This is a great resource to share with your library patrons and staff.

(Wisconsin Libraries for Everyone, November 11, 2019)
Community Fair Kit

As you start thinking about next year's programs and plans, remember there are some great kits available to you from IFLS and WVLS. You can get everything from a storytime in a box to technology to explore robotics, plus fun low-tech things like paper-making and needle-felting, and everything in between. There is even a set of chrome books you can borrow to help you with tasks.

If you have an upcoming event where you need to promote your library (a community fair, a school event, etc.), check out the new kit with all sorts of supplies to help you create a fun and attractive booth. We just added a Libby banner and stand.




To sign up to get a Lend Items account so you can access all these kits, fill out this form. https://docs.google.com/forms/d/e/1FAIpQLSdEQoXeYj7SpYx3cN8W1b6bqj6m2mCGrZNHmrjV5dR3MjhQxA/viewform?usp=sf_link
OverDrive Hold Redelivery Feature

OverDrive just announced their new Hold Redelivery feature. This will replace auto-checkout. See below for more complete information from OverDrive:

To give readers more control over their holds and help your waitlists cycle more efficiently, we are planning to update holds functionality in early 2020.
This new feature, called hold redelivery, will soon replace auto-checkout. Please review the below information for important details about this change.


WHAT IS HOLD REDELIVERY?
Hold redelivery will allow users to suspend a hold even after it's made available to them, while maintaining their place on the wait list. By enabling users to pass books they don't have time to read on to the next person in line, hold redelivery will help your library connect more readers to the right book, at the right time.

WHEN WILL IT GO LIVE?
Hold redelivery will go live in early 2020 and will be applied to all new and existing holds. We will follow up in the new year with confirmation of timing.


HOW WILL IT WORK?
Libby notifications (coming soon) will alert users when their holds become available. We will also add a "Notifications" section to your OverDrive website and the OverDrive app. After receiving notification that a hold is available, users can:
Borrow the title within 3 days. If your library has a different hold pick-up setting, OverDrive will automatically update it to 3 days.
Suspend the hold and pass the book to the next person in line. After the suspension period (set by the user), the hold will be redelivered when the next copy is available.
Cancel the hold.
HELP & RESOURCES
Here are resources to help with the transition:
Libby updates: In addition to push notifications (coming soon), in-app help resources will guide users through the change.
Email notifications: Hold notification emails will be updated to reflect the new options.
Site messaging: We will add a message to your OverDrive website in early December informing users of the upcoming change.
Marketing and communication kit: We've added a video overview, FAQs, and more to our Resource Center—check it out today!
Marketplace tools: Suspended holds data is available in reporting and shopping features throughout OverDrive Marketplace. Suspended holds are excluded from holds ratio calculations, and you can choose whether they are included in Holds Manager plans.
API Integrations: We will message vendors who utilize OverDrive APIs about the plan to remove auto-checkout.
Please feel free to forward this message to additional staff at your library. As always, you are encouraged to reach out to your Account Manager with any questions.
(WiLS, Project Manager, Wisconsin Public Library Consortium)
PLSR Implementation Recordings

If you missed the webinars about the implementation of the recommendations from the Public Library System Redesign project, you can find recordings here: https://dpi.wi.gov/coland/plsr.

If you are interested in looking at the DPI's implementation work plan, you can find that here: https://docs.google.com/document/d/17h7CKArhHhKd8vwxEokh9DRXSaqXWzACM1Qxzin-z00/edit.

Not sure what PLSR is? You can find all sorts of background information here: https://dpi.wi.gov/pld/boards-directors/system-redesign

Wisconsin Public Libraries Transforming Communities

The Public Library Development arm of Wisconsin's Department of Public Instruction is proud to partner with the American Library Association for a new state-level community engagement training, Wisconsin Libraries Transforming Communities.

Thriving Libraries, a team of consultants trained in community engagement and leadership development techniques, is providing the expertise for this 18-month hands on, cohort-based training. Up to 20 two-person Teams--consisting of one library staff member and one community member--will be trained in this inaugural effort.

The community engagement training will result in:
Public libraries inspired to participate in communities in order to meet community needs on a local level.
Thorough understanding of community needs and future aspirations from diverse stakeholders.
Strong understanding of current community-based planning strategies in the library field and related fields.
Development and evolution of program and service offerings that serve community aspirations and needs.
Deeper relationships with communities that are typically underserved, underrepresented and underrecognized.
The Wisconsin Libraries Transforming Communities training relies on raising up library leaders in coaching positions, as well. Up to 10 individual Coaches will be trained as part of this state-wide effort. Envisioned as an 18-month masterclass in authentic leadership, resilience, and self-care, Coaches will be assigned two participant Teams to cheerlead and shepherd through their library community engagement projects.

An informational webinar will be offered on Wednesday, December 17 at 11:00 AM. It will include an overview of the training, expected time commitments, learning goals, and the requirements for the competitive application process for both Teams and Coaches.

To join the webinar with your computer, download the Microsoft Teams app ahead of time or use Microsoft Edge as your browser for a web-based experience.

Click Join Microsoft Teams Meeting to join the webinar.
OR call 608-620-9781 (Madison-Toll). When prompted, enter this
Conference ID: 188 090 510#

Application materials for both TEAMS and COACHES will go live on the DPI website by the close of business on Friday, December 13.
2020 WAPL Conference - Call for Proposals

Now is the time to look past impossibilities and obstacles and focus on possibilities…

We're looking for library staff who believe in infinite possibilities! The Wisconsin Association of Public Libraries (WAPL) Annual Conference Programming Committee seeks program proposals for the next public library conference to be held April 29 – May 1, 2020 at the Best Western Premier Waterfront Hotel & Conference Center in Oshkosh.

With a theme of Infinite Possibilities, the goal of this year's conference is that attendees will leave believing that there are infinite possibilities when they are given guidance, encouragement and wisdom. Rather than focusing on impossibilities and weaknesses, we want this conference to be all about possibilities, strengths and strategies to make the most of our work as library staff. We want you to think big picture, but we also want to hear practical and effective strategies, ideas and projects from your corner of the library world that at one time were only "possibilities."

We encourage small librarians and staff to step up and share how they have led their library by considering possibilities instead of obstacles. We encourage youth and adult services staff to step up and share stories of collaboration and techniques that have led to possibilities in their community. We encourage library directors, trustees, system and support staff, and managers to step up and share how they have turned impossible situations into possibilities despite budget issues, feeling unheard when advocating, building projects, times of uncertainty, and more. We encourage topics such as technology, inclusivity, staffing, fundraising and outreach. We want to continue the important conversation about diversity in staffing, serving, programming and cultivating connections. We encourage library staff and leaders of color to lead these conversations and other programs as well.

Proposals for presentations, panels, workshops and business meetings are welcome. Sessions will run either 45 or 60 minutes in length with a maximum of four presenters.

Please use the Program Proposal Form to submit a program.

Submission deadline is December 31, 2019!
Acceptance or rejection notifications will take place no later than February 14, 2020.
Please contact us with any questions. We're looking forward to an excellent conference!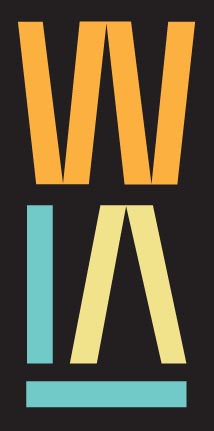 WAPL Conference Programming Co-Chairs
Eva Kozerski, Black Creek Village Library
Angie Bodzislaw, Spooner Memorial Library
CSLP Graphics Alert
As always, the CSLP has put together a packet of beautiful illustrations to use for your summer reading program. Unfortunately, some of those illustrations were culturally insensitive or inappropriate. When contacted, CSLP staff added corrected graphics right away! However, as of this writing, the old graphics are still up on the website.

Leah, Anne and I will be contacting you with more information and suggestions. As always, we're available if you have questions or concerns.

Marketing Plan Opportunity

For about a year now, the marketing staff from each of Wisconsin's library systems has been meeting to consider ways to improve our services statewide.

Our first coordinated effort is the creation of a marketing template developed especially for libraries. We have a draft document now.

I'm soliciting feedback from library staff. I'm also interested in identifying a couple libraries that would be interested in working through the process (with IFLS staff support) as a pilot project to see how it works. Library directors should have already gotten an email from me.

Please contact me if you're interested in knowing more about this new initiative.

Rebecca Kilde
Calendar and Continuing Education
In the past we have incldued a list of upcoming events and know you are used to seeing that, but we have a better solution that will keep you up-to-date.

Here is a link to our new calendar on the IFLS website.

Go here to get more information about IFLS meetings and workshops including BiblioCore Training and Wild Wisconsin Winter Webinar Conference.