As Croydon Council's financial crisis grows Mike Swadling writes for the TaxPayers' Alliance about Croydon Council, a tale of mismanagement.

"Northamptonshire in 2018 when they faced a £10 million shortfall and debts of around £1 billion. Croydon has just over half the population of Northamptonshire, and yet still managed to exceed this"

"Given all this overspend, Croydon's contribution to the Town Hall Rich List seems utterly obscene. The latest report showed the council has 23 staff on over £100,000 a year and 3 who earn more than the Prime Minister"

"it's clear the financial challenges predate the crisis. Too much money has been squandered on schemes that have not paid off. Anyone can see that too little value has been provided for the people of Croydon"

Full article - https://www.taxpayersalliance.com/croydon_council_a_tale_of_mismanagement

Consumption and Production – A Brief Summery and Analysis of Capital and Consumption Goods

Josh Ascough discusses Capital, Capital Goods, Interest, Marginal Utility & Consumer Goods.

"In the market economy capital accumulation is required for an increase in living standards, and to ensure a society is made wealthier"
"Now refrigerators are not only an extremely beneficial invention, but they're also a great example of economics at work in the home; apart from financial capital, they can be used to represent consumption goods, capital goods, and interest/time preference, all at once within the home of the consumer"

Full article - http://croydonconstitutionalists.uk/consumption-and-production/

EU Regards Britain as a 'Renegade Province' Rather Than a Sovereign State
Ahead of Thursday's EU summit and Johnson's October 15th deal deadline, Sputnik spoke to Mike from the Croydon Constitutionalists.

"There are no good deals to be had with someone that doesn't treat you as an equal. The EU regards us frankly as a renegade province. They don't regard us as a sovereign state. They've been absolutely clear about that throughout the entire process"

"At the moment, they still seem to be asking for access to our fishing waters, in perpetuity, for us to be able to sell them fish. Now, for us to be able to sell them wheat, they don't expect access to our fields; for us to be able to sell them goods and services, they don't have access to our offices or our factories. I mean, it's a completely ridiculous situation"

"If the government just gets out the way; reduces regulation, reduces taxes, and lets people thrive themselves… the sooner they can get the EU out of the way and then get themselves out of the way, we will do very well; thank you very much"

Full article - http://croydonconstitutionalists.uk/renegade-province/
Audio - https://soundcloud.com/radiosputnik/brexit-the-eu-regards-britain-as-a-renegade-province-rather-than-a-sovereign-state-says-analyst

The future of the BBC - Zoom Event

Too much woke programming, can't stand the licence fee, or a treasure we should use to promote the nation? What's the future of the BBC?
Croydon Councillor Jeet Bains, Sofia Svihurova former Brighton Group Leader of the Libertarian Party and Harry Fone of the TaxPayers' Alliance will present their views on what's next for the Corporation.
We will then hold a panel discussion with questions, followed by an opportunity for all to get involved.
Join us 6pm Friday 6th November by Zoom. Register here for details –
https://www.eventbrite.co.uk/e/the-future-of-the-bbc-tickets-124725706947
Change for the bus?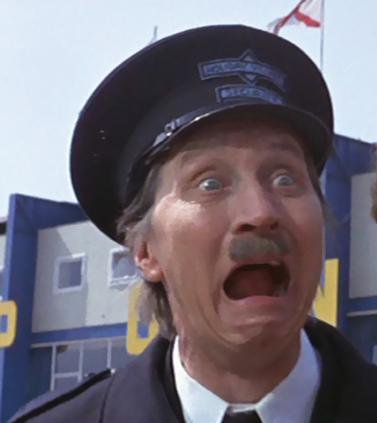 With proposed changes to a number of bus routes serving Sutton and Croydon you might feel like Blakey! TFL are proposing changes to bus routes S1, S3, S4, 80, 164, 166, 312, 405, 407, 413, 434, 455 and 470, and the introduction of new routes S2, 439 and 443.

Brexit Alliance GLA Member David Kurten has been in touch to highlight these to us, and suggest readers visit the TFL website to find out more about the proposals and to let them know what you think.

The consultation will run until Sunday 29 November 2020 at - https://consultations.tfl.gov.uk/buses/sutton-croydon-bus-changes/