A VERY HAPPY NEW YEAR TO ALL
! We're celebrating the start of 2020 with a list of 10 things that went down last year that we're confident will help create a stronger, more inclusive workplace this year. And, we've included a handful of Boss Betty's most read stories of 2019. Here we go!


Dec. 31, 2019 marked the last day that it was legal for any public company headquartered in California to have an all-male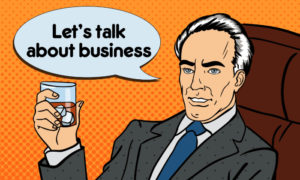 board of directors. Firms that don't comply with the law face a $100,000 penalty (and unending scorn and derision, we hope). By the end of 2021, California companies must have at least two women serving if their boards are made up of five directors and three if they have seven or more board members. Similar laws in Massachusetts and New Jersey have been proposed but not yet passed — here's hoping that many more states follow suit in 2020!


There's a record number of women running Fortune 500 companies: 35 as of November 2019. We can't possibly overstate how scary and frustrating it is that we're starting off 2020 (2020!) with male CEOs leading more than 90 percent of the biggest firms, but — deep breath — certainly a step up from the point during 2018 when just 24 women were helming the top companies.


Speaking of CEOs and records, we said goodbye to a record number of CEOs in 2019 — 1,160 over just the first three quarters, several of whom were ousted because of the toxic cultures they created or let flourish at their companies. It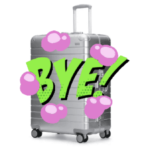 should be noted that not all of the forced departures were male CEOs — for example, chic luggage purveyor Away's chief exec Steph Korey exited after an investigation revealed she created a "culture of intimidation and constant surveillance." We say yes, out with the bad, let's break the mold, rip up the playbook and figure out what truly makes a good leader. For starters, we're thinking a lot less of the Adam Neumann types and a lot more of the Julie Sweet ilk...


The trend towards transparency in pay gap numbers grew in 2019, thanks in part to continued advocacy by activist investors like Arjuna Capital, which successfully compelled companies including Apple, Google and Citigroup to release at least some of their figures publicly and create roadmaps for closing the gaps. Citi released its median pay gap numbers for the first time in 2019, revealing that while it has a 1 percent gap for equal work, it has a 29 percent gap overall. Intel publicly released details on pay, race and gender data for its employees in December, revealing that 77 percent of its 52 highest-earning executives are men, among other very disappointing numbers. But kudos to them for the transparency — it's the first step.


Also on the transparency + pay gap front, anonymous salary-sharing became more of a thing in 2019 and prohibiting employees from discussing their compensation became less of a thing, meaning that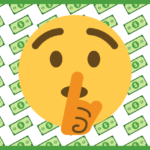 issues of discrimination in pay became more visible. Thousands of ad agency workers anonymously shared their salaries in a spreadsheet in November alongside information on their gender, race and sexual orientation as well as details of their employment. A similar spreadsheet circulated earlier in the month among those working in journalism, though a couple of those running the publications identified said that the details provided were inaccurate. The majority of women — 61 percent — would rather talk about their own deaths than about money, which, in the words of Sallie Krawcheck, Ellevest founder and former c-suite exec at Bank of America and Citi, is "some societal money taboo bullshit."

CONTINUE READING...