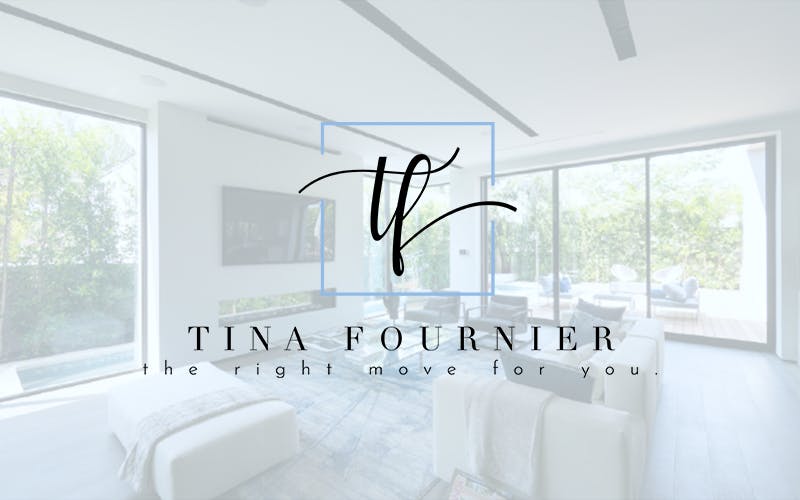 Tina's March Market News
Hello Friend

In light of the COVID19 outbreak and the recent national emergency declaration, it's never been more important than now to be hyper mindful about keeping it clean!

We are also being bombarded with continuous news on updates. So you can see first hand how our industry is taking precautions, I am including the Canadian Real Estate Association's protocol for best steps to take when we are actively marketing real estate or actively viewing properties.

Because of the speed this virus can take on, and as well the addional pressure this puts on our valued investments, the more diligent we are, the faster this local and global threat to our health will pass and become a distant memory.

So lets all participate and protect not only our health but also our real estate investments.

Enforceable recommended steps to follow:

-request visitors wash their hands with soap and water or disinfect with an alcohol-based sanitizer containing at least 60% alcohol;
-use disinfecting wipes to clean commonly-shared surfaces like door handles;
restrict open house attendance to one group at a time;
-ask visitors to limit physically touching items in the home;
-refrain from greeting others with handshakes or hugs;
-encourage clients to thoroughly clean and disinfect house after open houses or viewings;
-request clients or attendees to notify you if they become ill within two weeks of an open house or showing. If an attendee does become sick or is diagnosed with COVID-19, communicate this with the homeowner and other attendees if possible.

Health Canada suggests practicing "social distancing"—in other words, stay in isolation if you're showing symptoms of being sick and keep a two-metre radius from others when out in public.

For a full list of prevention tips, please visit the Health Canada website.
720 Porter Court Backing onto Potter Greens Park – 2 Storey Beautifully landscaped with pond – original owner home meticulously maintained and upgraded with evident pride of ownership!
12935 Hudson Way – Bilevel home approx original owner home – very well maintained – fully development finished basement, inverted pie lot central to Skyview Landing Shopping and major thoroughfares – high ceilings and priced to sell!
3 Tips for Quicker Spring Cleaning
With the first day of Spring just over the horizon, it's time for—you guessed it—spring cleaning! Whether you love or hate this annual chore, here are the top tips for getting it done in record time.
Make a Plan
A surefire way to speed things up is to start with a proper plan. Create a checklist so that you a) know when each thing is done, b) can plan the work around your schedule, and c) get the satisfaction of checking things off.
Declutter First
Some people like to declutter as they go, but it's best to get this done first. If there's less in your home, there's less to clean.
Set Yourself Up for Success
Use spring cleaning as a time to set cleaning habits for the year ahead. Use your spring cleaning plan or checklist to define quick tasks you can complete regularly throughout the year and lessen the workload for next year's spring clean.
Latest Featured Listings
Just Listed
$599,000
| | | |
| --- | --- | --- |
| 5+1 Bedrooms | 4 Bathrooms | 2,685 Sq Ft |
$499,000
| | | |
| --- | --- | --- |
| 3 Bedrooms | 4 Bathrooms | 1,761 Sq Ft |
$499,000
| | | |
| --- | --- | --- |
| 3+1 Bedrooms | 3 Bathrooms | 1,590 Sq Ft |
$924,000
| | | |
| --- | --- | --- |
| 3+1 Bedrooms | 5 Bathrooms | 1,928 Sq Ft |
$369,000
| | | |
| --- | --- | --- |
| 1 Bedrooms | 1 Bathrooms | 675 Sq Ft |
$399,000
| | | |
| --- | --- | --- |
| 1 Bedrooms | 2 Bathrooms | 894 Sq Ft |
View more listings
Edmonton Real Estate Board
Residential Unit Sales Up 8.30% from this time last year
Total residential unit sales in the Edmonton Census Metropolitan Area
(CMA) real estate market for February 2020 increased 8.30% compared to February 2019 and increased 32.29% from January 2020. The number of new residential listings is up, increasing 4.21% from February 2019 and increasing 12.20% from January 2020. Overall inventory in the Edmonton CMA fell 7.86% from February of last year but increased 9.56% from January 2020.
For the month of February, single family home unit sales are up 11.11% from February 2019 and up 29.82% from January 2020. Condo unit sales increased 5.97% from February 2019 and increased 52.69% from January 2020.
Edmonton
There are 3270 homes for sale right now, with an average list price of $972,572.
$22,500,000
$8,500,000
| | | |
| --- | --- | --- |
| 5 Bedrooms | 9 Bathrooms | 3190 Sq Ft |
$7,186,500
View more listings

Copyright © 2020 Tina Fournier - Edmonton Central Real Estate
Tina Fournier 10805-120 STREET Edmonton, AB T5H 3P9 Canada
Unsubscribe
This is not intended to solicit properties currently listed for sale or individuals currently under contract with a brokerage. All information was current on Mar 16, 2020.



Powered by AvenueHQ
© 2020 AvenueHQ Technology Inc.