ICB Newsletter
---
"Then let man consider his food, how well We poured water, then how nicely We split the earth, then We grew grain in it and grapes and vegetables... and fruits and fodder, as a benefit for you and your cattle." - The Holy Qur'an (80:24-32)
October 2021
Safar / Rabi' al-Awwal 1443
A Note from our Vice President
Assalaamu alaikum everyone,



September was a very busy month at our center. The ICB board got together in remembrance of the events of 9/11 and a special dua was made by our former Imam, Dr. Faisal Khan in memory of all the lives that were lost. WCVB did a Prime Time Special, "9/11 Massachusetts Remembers," where Karen Anderson interviewed ICB President Farah Abbas and members of the ICB community. Watch the video here.

We also had the privilege of hosting a special lunch in appreciation of the outgoing board and the incoming board, thanking each for the countless numbers of hours they spent to keep our center thriving.

The first of the series of monthly Social Brunches for the community was a success. It was heartwarming to see all the families that came. Sister Rania, who just moved from the UK said, "this is the most warm and welcoming community I have seen." Thank you to Shumaila Qazafi and Ismat Hafiza for running this event.
We also took the opportunity to repaint the exterior of the Center, after 10 years, while we are operating in a limited capacity. We would like to thank Seeme Moreira for leading this project.



ICB is working on putting together the 'ICB Ansar' taskforce to offer support to our Afghan brothers and sisters who are arriving as refugees to Massachusetts. More information will be available shortly on our website. If you are looking to support or volunteer for this effort, please email SupportRefugees@icbwayland.org.

Nationwide, the month of October is recognized as Domestic Violence Awareness month. One in four women and one in seven men in the United States will be affected by domestic violence in their lifetime. Raising awareness on this issue is important to end the cycle. ICB encourages you to join a Community Vigil against domestic violence, organized by Wayland Interfaith Leaders Association (WILA) on Tuesday, October 5 at 7:00pm at First Parish Church in Wayland. Register here.

As domestic violence awareness is associated with the color purple, our ICB center will be illuminated in purple lighting the week of Oct 8 along with other key landmark buildings in Wayland and Sudbury, to commemorate this month as seen in the photo above.
Huma Najam
Vice President, ICB Wayland
Sun, 10/3 - Youth Group Halaqa & Hike with ICB Imam, Abrar Qureshi
Tue, 10/5 @ 7p - Domestic Violence Awareness Vigil at First Parish Church, Wayland
Wed, 10/6 @ 8p zoom- Quran Matters: Attributes of People Mindful of God
Wed, 10/13 @ 8p zoom - Quran Matters: Strengthening ourselves in Spiritual Crisis (part I)
Sat, 10/16 @ 10a - Social Brunch (by registration only)
Sun, 10/17 - Kids4Peace Bridges Program (youth 9-12 yrs)
Wed, 10/20 @ 8p zoom - Quran Matters: Strengthening ourselves in Spiritual Crisis (part II)
Sat, 10/23 @ 3p - Interfaith discussion with Dr. Arthur Ciaramicoli on "The Triumph of Diversity"
Sun, 10/24 - Youth Group Apple picking
Fri, 10/29 @ 7:30p at ICB - Quran Matters: Surah al-Kahf
Subject to changes in CDC guidelines. For information about any of these events, please email
info@icbwayland.org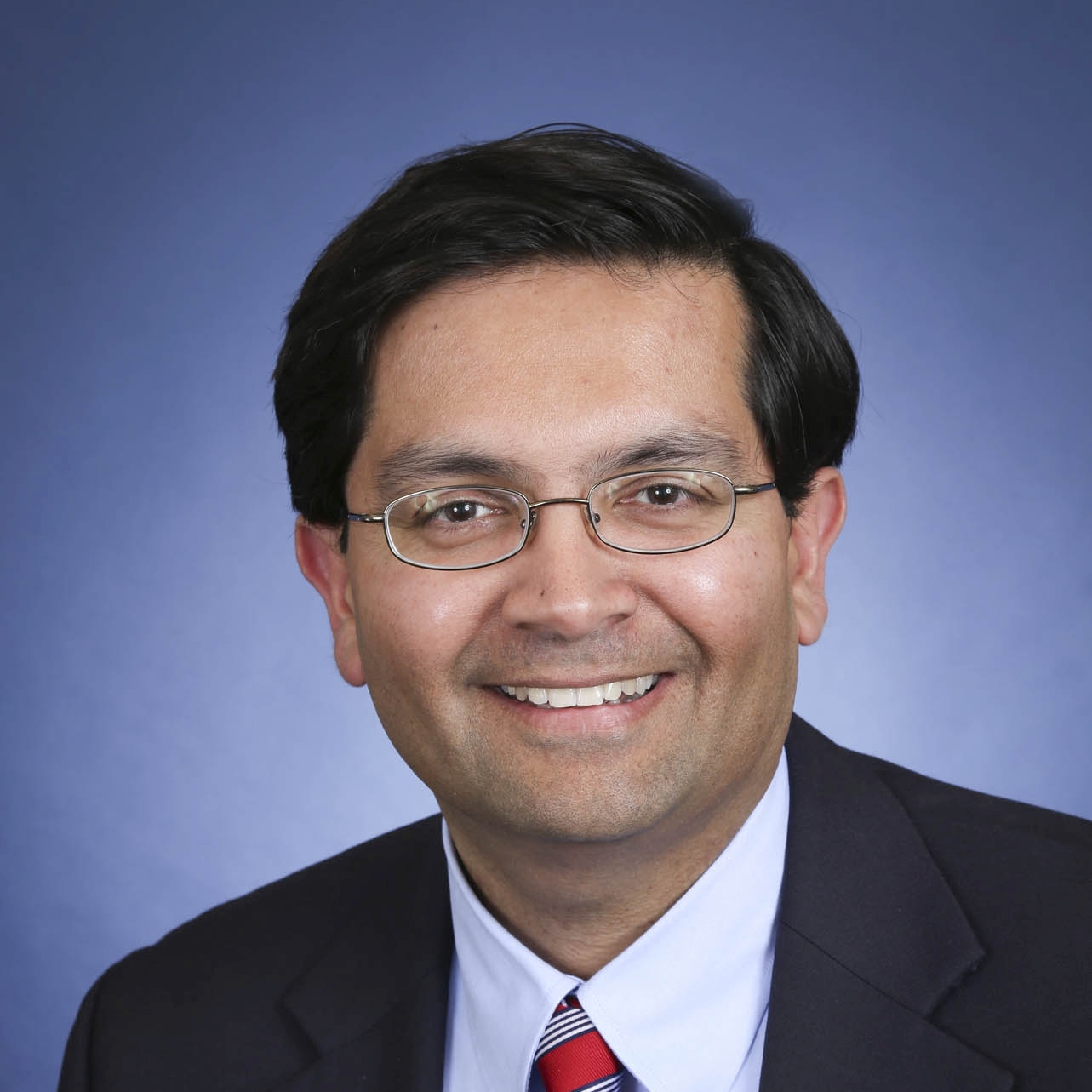 Dear children, sisters, and brothers,

Assalamu 'alaykum.

We are in the last few days of the second month of the lunar-based Hijri calendar, in the year 1443, the month of Safar. It is widely accepted that the month of Safar was named as such due to the fact that in the pre-Islamic times, people used to travel extensively during this month to gather food and other necessities, leaving their houses empty.

We look forward to beautiful weather this fall, with the leaves turning color and peach picking coming to an end but Apple picking season in full swing! Really excited to share with you that we will be starting a weekly program for our community "Quran Matters", with a nationally recognized scholar, Shaykh Khalil Abdur-Rashid, Muslim Chaplain at Harvard University & Instructor of Muslim Studies at Harvard Divinity School. The weekly program will run online Wednesday evenings interspersed with monthly in-person halaqa's in specific Friday evenings at ICB Wayland. Please join us - your presence and attendance will add baraka!

An important reminder, we are watching the data and the news of the current pandemic surge carefully, and although we remain open for Friday salawaat, if the numbers continue to rise and the situation warrants we are considering implementing a vaccine mandate for in -person attendance at the masjid. If you have not been vaccinated, please consider getting a vaccine as soon as possible. Jazakumullah khair.

Wassalaam,
Abrar Qureshi
---
Quranic Reflections Program: "Quran Matters"
with Shaykh Dr. Khalil Abdur-Rashid
Oct 6th - Dec 29th
---
This is a weekly, 30-minute online Quranic reflections session taught by Shaykh Dr. Khalil Abdur-Rashid which is designed to cover specific topics from various parts of the Holy Quran that are central for the knowledge and practice of Muslim youth and adults. Participants follow along with their own personal Quran and gain insight into the readings, commentary, reflections, and analysis of the verses in question for that week. There will be an in-person session session on the final Friday of each month.
Wednesdays 8pm – 8:30pm, online via Zoom
Fridays 7:30pm – 9pm, in person at ICB
Oct 6, online: Attributes of People Mindful of God (Quran 3: 133-136)
Oct 13, online: Strengthening ourselves in Spiritual Crisis – part 1 (Quran 21: 83-88)
Oct 20, online: Strengthening ourselves in Spiritual Crisis – part 2 (Quran 21: 87-88)
Oct 29, join us in person at ICB: Surah al-Kahf (The Cave)

​
THIS PROGRAM IS FREE OF CHARGE
---
Salatul Jum'ah - Friday Prayers at
1:00pm ET
---
In-person at ICB. No registration needed.
Masks and social distancing required. B
ring your prayer mat.
Oct 1 - Imam Talal Eid

Oct 8 - Br. Bilal Mirza

Oct 15 - Shaykh Yasir Fahmy

Oct 22 - Dr. Mohamed Lazzouni

Oct 29 - Dr. Saleem Khanani
Please note, the Khateeb rotation above is subject to change, based on availability.

We also Live-Stream and archive prior Jum'ah Khutba, online:
---
To request dua to be read after Friday Prayers, for someone in the community, due to illness or death, please click here.
Assalamu alaikum ICB Community,
Sunday School is off to a great start, Alhamdulillah! We have 62 classes across both AM and PM programs. If you are interested in joining our Sunday School, visit our website. We are taking admissions in the Afternoon program.

Assembly before classes, provides a shared community space, with announcements & messages. In the first assembly, we discussed how 'al-Fatiha', the opening of the Quran, can also apply to us as we begin our year. It is important to remember our blessings, thank Allah and ask for His help, just like in al-Fatiha. May this be a year of growth and learning for all of us!
Lastly, we invite ICB youth (ages 9-12) to join Kids4Peace, Boston's Bridges Program. This year's theme is "Perspective". Email principal.pm@icbwayland.org to find out more.

JazakAllah,
Shumaila Qazafi, PM Principal & Board Member at Large
Assalamu Alaikum YG,
The ICB YG is back and better than ever! We will be back with more in person events this year which means less zoom events for us. In the coming month we will be hosting two events. One will be a hike with Dr. Abrar Qureshi which will be on October 3rd, and will be an afternoon of reflection as well as learning/discussing among each other. Details and RSVP to this event is linked at the bottom of this email. The next event we will be having is our annual apple picking which will happen on October 24th and more details will come soon. Until then, we hope to see you at the hike Insha'Allah! RSVP for October 3rd Hike: Click here
Farhan Sayeed
Vice President, ICB Youth Group
A fresh new look...
by Seeme Moreira, Member of ICB
As our Center has been operating in a limited capacity due to Covid-19 precautions, back in September we saw a good opportunity to schedule a 4-week project to repaint the exterior of the Center, which can only be undertaken in warmer weather. The building was last painted in 2011. This project experienced some delays due to excessive rainy days and due to the discovery of bats who had made a home behind the decorative façade on the front of the building. While the building's colors were not changed, we hope you will enjoy the fresh new look at your next visit! I would like to thank Br. Aijaz Baloch, Br. Malik Khan, and Br. Moin Hussain for all their help in undertaking this project.

Thank you, outgoing Board Members
Dear former ICB Board Members:
Every Board faces unique challenges. For you all some of these challenges included, guiding our community through the COVID pandemic and through the precarious sociopolitical landscape, country-wide. You used creative methods to keep our community connected virtually through remote operations and then managed a cautious reopening of the center, with the firm resolve to keep everyone safe. You also made substantial improvements to the ICB Facilities for all to benefit from, when we deem it safe to reopen fully and welcome everybody back, insha'Allah.
Amer Syed - President, July 2019- June 2021
Faisal Khan - Imam, July 2019- June 2021
Seeme Moriera - Secretary, July 2019- June 2021
Sahibul Islam - Member at Large, July 2019- June 2021
We thank Allah(swt) for blessing us with your leadership and we pray for your health and prosperity. Ameen.
On Friday, September 17th, ICB had the pleasure of hosting an event at the center, with Shaykh Yasir Fahmy and the Prophetic Living community for the start of a new series on The Prophetic Lives: Exploring the Life of AbuBakr (RA).

---
---
On Saturday, September 18th, ICB was delighted to host the first, in-person Social Brunch, in lieu of Friday Potlucks. We were glad to meet many new members and new families while welcoming back long time friends.
FIND YOUR PASSION & VOLUNTEER AT ICB

Join or Renew your membership
Please JOIN or RENEW your membership. Membership dues help fund maintenance for the center and services we provide.
Click here
Annual membership dues are tax-deductible.