Registration for IAPCO Edge 2020 is open
Munich, city of nature, outdoor livestyle and sports
Over a length of 13.7 kilometres, the Isar winds its way through the city and offers recreational activities on its banks. There are also recreational activities on offer in the numerous parks – the Englischer Garten (English Garden) alone covers 375 hectares. In less than one hour drive you reach the Alps, a paradise for mountaineers and nature lovers.
We are happy to host you! 💖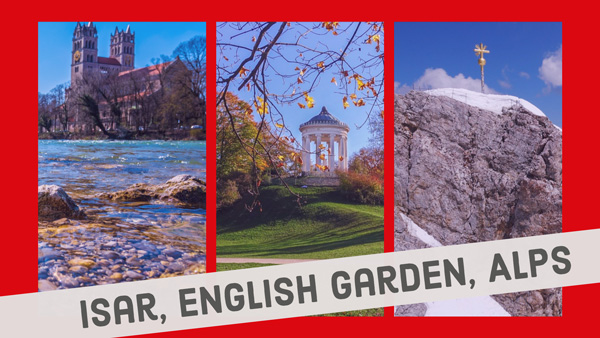 Get ready for your Bavarian Experience!
Lesson 2
Obazda
[obà:zda / obàzzda]
A piquant spreadable cheese preparation, which is an integral part of any Bavarian beer garden. It is eaten with a pretzel.