Working together with CANEGROWERS, we are delighted to offer you a fantastic corporate discount on health insurance and exclusive benefits under the CANEGROWERS Corporate Health Plan. We are committed to helping our Members live better lives through better health and with over 43 years of experience, we understand great value, affordable health insurance and most importantly genuine Member service.
These benefits include:
A 6% discount~ on your annual policy premium.
A dedicated Corporate Partnership Manager
Your dedicated Corporate Partnership Manager, Kim Anderson will be happy to help you with any questions you may have.
Simple and easy to understand product suite
Our product range is simple to understand and with a comprehensive list of services covered, you'll get exceptional value for money and peace of mind.
Our staff are in the business of providing fast, friendly, old fashioned service for our Members. We are the only regionally based Queensland health fund with our head office in Townsville and five retail service centres in Townsville, Ayr, Mackay, Cairns and Mount Isa.
We provide coverage anywhere in Australia, giving you peace of mind wherever you work, live or play.
93% Member satisfaction rating**
We regularly seek and use feedback to improve our products and services to continue to meet the needs of our Members.
Our benefits help promote a healthy lifestyle and are regularly reviewed based on direct Member feedback to ensure they remain competitive.
Claim easily anywhere, anytime through our Mobile App by simply uploading a photo of your receipt or via our Online Member Services portal.
Queensland Country Dental
We have three dental practices located in Townsville, Mackay and Mount Isa. These practices offer preventive and diagnostic treatments at no or low gap for Members of Queensland Country Health Fund with extras cover. This includes treatments such as check-ups and scale and cleans.
Health and Wellness Centre - Helping our Members to live better lives through better health!
We want to inspire our Members to be healthier. Members have access to a range of resources in our Health and Wellness Centre on our website which is a part of our initiative to help our Members live a better life through better health.
Key topic resources include breast cancer, heart related issues, mental health and sleep disorders.
Click here to visit our online Health and Wellness Centre.
In addition to our Health and Wellness Centre why not download the latest edition of our bi-annual magazine Living Healthy click here.
Join or switch today to experience the Queensland Country difference!
Switching from another health fund?
If you're already a Member of another health fund and decide to switch, we'll apply all waiting periods already served when you transfer to us. The only waiting periods that will apply when you transfer to us is when Queensland Country cover offers a higher level of benefits than your previous cover. But don't worry – while you serve these, we'll still offer you the same level of benefits as you had under your previous cover.
Not a Member?
Click the Get a Quote button below and if you are happy with the quote, you can join online with our easy to use online application form.
Alternatively, feel free to chat to Kim Anderson to discuss your individual circumstance and find a policy that suits your needs. Kim is available on 0417 622 856 or email kanderson@queenslandcountry.health.
Already a Member with us?
Great news if you're already a Member - you'll now be eligible to receive a 6% discount on your premium. To receive this discount click Apply your corporate discount and complete the request form. Once you have submitted the request form, we will confirm via email or post that the discount has been applied.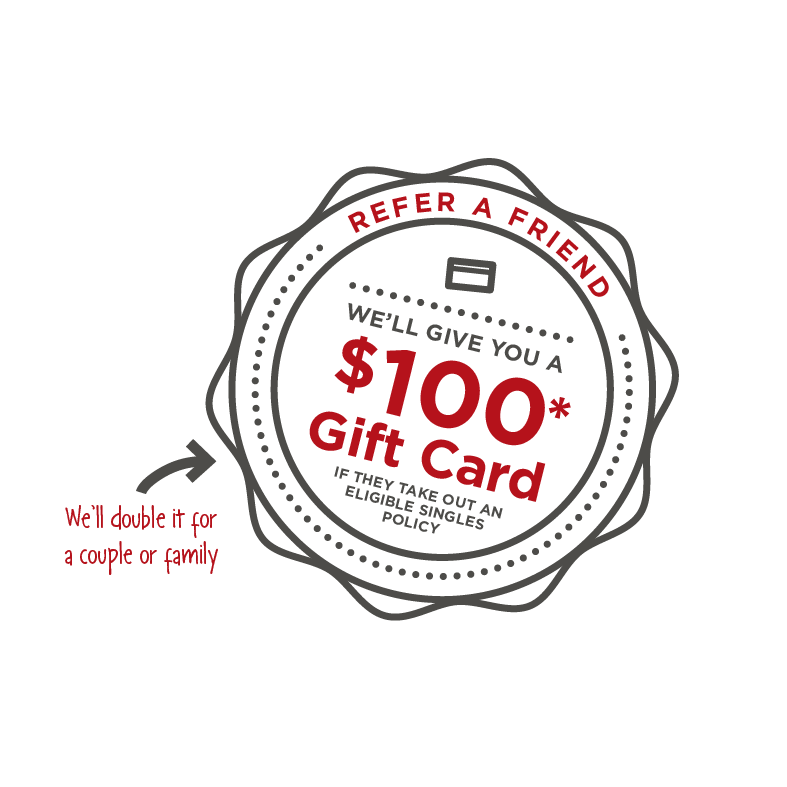 Don't forget to refer a friend, family member or work mate to Queensland Country and if they take out an eligible singles policy during the promotional period, you'll receive a $100 Visa Gift Card*. We'll double it for couples or family policies!
Make sure you tell your friend when joining to provide us with your name and contact details, so we can send you your gift card.
There is no gift card limit, so tell as many friends as you like!!
Click here to find out more. Terms and conditions apply.
Contact Kim today!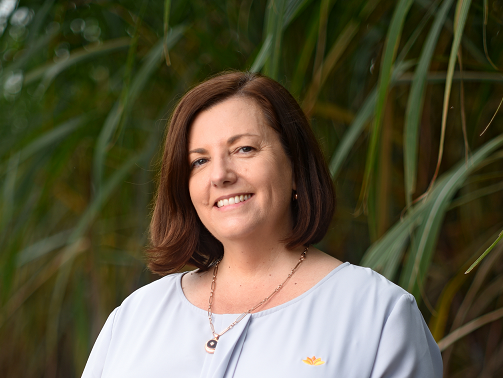 Chat with Kim, your dedicated Corporate Partnership Manager today. Call Kim on 0417 622 856 or email kanderson@queenslandcountry.health
We look forward to welcoming CANEGROWER families to Queensland Country Health Fund!