TSU Honors its Legend –
Dr. Thomas F. Freeman

Texas Southern University hosted a special memorial service for iconic TSU professor Dr. Thomas Freeman on Tuesday, June 16, with emotional remarks and presentations from many of his former students and mentees. One of the most unique presentations was performed by a collection of TSU Debate Team alumni, who came from across Texas and the nation to honor their former professor, who passed away on June 6, just three weeks shy of his 101st birthday.
A video tribute was also presented at the start of the service, which was presided over by two of Dr. Freeman's three children – Dr. Carlotta Freeman and Mr. Thomas F. Freeman, Jr. His wife, Clarice, who will turn 100 in August, was also present at the ceremony. The service was broadcast via livestream on tsu.edu, as well as TSU's Facebook and YouTube channels.

Newscast clips covering the event: Freeman tribute video: Freeman Photos:
KHOU 11 / Fox 26 Click Here Click Here
Loss of a Legend: Noted TSU Professor
Dr. Thomas F. Freeman dies at 100

Dr. Thomas F. Freeman, a legend, educational icon, and sage to innumerable students at Texas Southern University, passed away on Saturday, June 6, following a brief illness at age 100. Dr. Freeman celebrated his centennial birthday this past June at TSU. The esteemed debate coach, Emeritus former faculty member, orator and minister at Mount Horem Baptist Church in Houston, Dr. Freeman has been a staple at Texas Southern University since his arrival in 1949. Under his leadership, TSU debaters have garnered multiple national and international titles during its existence.
A Third Ward mural honoring Dr. Freeman went up at 3117 Ennis (at the Elgin St. intersection).
A Celebration of Life
Pastor Manson Johnson: A Fallen Tiger
The Texas Southern University community mourns the loss of TSU Alumnus, Foundation Board Trustee, supporter and friend Pastor Manson B. Johnson III. Pastor Johnson's contributions to Texas Southern University are immeasurable.
Pastor Johnson earned a bachelor's degree in history and government from Texas Southern University. He was a member of the TSU Tigers Track Team. He received a certified degree in mathematics from Prairie View A & M University.
Read More
Texas Southern University Regents Announce Scholarship Fund For George Floyd's daughter, Gianna
Albert Myres Gerald Smith
Chair, TSU Board of Regents Foundation Board Chair

The Board of Regents of Texas Southern University (TSU) honors the memory of George Floyd on the day that he is laid to eternal rest. Mr. Floyd was a lifelong citizen of the Third Ward and a revered graduate of Jack Yates High School.
The Board, in conjunction with the TSU Foundation Board, has approved a fund to provide a full scholarship for Floyd's beloved daughter, Gianna. TSU's executive and academic staff will prepare a place for Miss Floyd if she wishes to attend the University.
"This Board is committed to education and understands that a college degree is one of many powerful steps toward a productive and successful life," said Albert H. Myres, chair of the Board of Regents. "We know that this gesture cannot take the place of her dad's loving presence, but we hope that it will contribute to easing her journey through life."
"The TSU Foundation is proud to provide this privately-funded scholarship to Ms. Floyd," said Gerald Smith, chairman of the TSU Foundation. "We know the value of an education in the pursuit of solutions and generational progress. We look forward to embracing her into the TSU family."
Myres said that George Floyd's powerful legacy will be strengthened by the offer of an educational pathway for his daughter.
New Student Regent Appointment
Senior Political Science major Joseph Johnson has been appointed by Texas Governor Greg Abbott as the new Student Regent for Texas Southern University. Johnson, who is from Sugar Land, Texas, will serve a one-year term beginning June 10, 2020. He replaces outgoing Student Regent Ashley Johnson.
Read More
TSU's Center for Justice Research Launches National Police Reform Advisory Group
In the wake of George Floyd's tragic death and the resulting national outcry for systemic policing reforms, Texas Southern University's Center for Justice Research (CJR) has formed a National Police Reform Advisory Group. The expert-laden advisory group will help chart the national response for the sustainable improvement of police-community relations.
Read More
How to Protest in the Age of COVID-19
TSU Dean Gives Helpful Tips to Stay Healthy While Rallying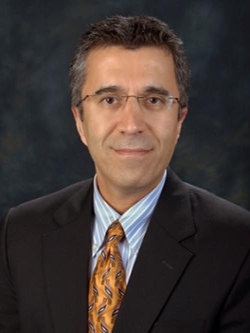 As citizens take to the streets to exercise their right to protest, there remains the ever-present threat of the novel coronavirus. As the world came to a halt to fight COVID-19, citizens were encouraged to practice social distancing. During protests, social distancing can be difficult, if not impossible. Here is how you can protect yourself as you march.
Rashid Mosavin, R.Ph., PhD., MBA, dean and professor in the College of Pharmacy and Health Sciences at Texas Southern University, has provided tips on how to protect oneself from COVID-19 while protesting. He emphasized the importance of protecting three critical areas: nose, mouth, and eyes.
Professor Provides Advice on Next Steps for Those Who Are Unemployed
Due to COVID-19, millions of Americans have lost their jobs or been furloughed. The National Bureau of Economic Research stated the United States entered a recession in February 2020. Many citizens do not know how to take their next steps to gain (or re-gain) employment.
Full Professor of Management in the Jesse H. Jones School of Business and author of Be Your Best Career Architect: Here are the Blueprints, Dr. Rochelle Parks-Yancy, has provided answers to questions that many unemployed workers face.
Read More
Remote Advising Made Easy at
TSU in the Age of Coronavirus
In spite of COVID-19, Texas Southern University current and prospective students can get their enrollment and advising questions answered remotely. In addition to self-directed online enrollment for students, the Student Academic Support Services (SASS) department provides advising resources to incoming and first-time freshman with the help of Enrollment and Completion Advisors (ECAs) who can serve students remotely.
Read more
Student Health Services Uses Telemedicine in Wake of COVID-19
As students returned home in March due to novel coronavirus, the staff of Texas Southern University's Student Health Services (SHS) made it their mission to provide remote telemedicine services. SHS provides health-related outreach for the campus and is the department responsible for managing the immunization requirements for the university.
Read more
Trademark Office Registration:
TMSL Professors Register WuJoJack®
Thurgood Marshall School of Law professors Faith Joseph Jackson and Edieth Y. Wu recently perfected Registration for their Service Mark/Trademark —WuJoJack® - with the United States Patent and Trademark Office (USTPO), May 7, 2019.
This Registration protects the professors' WuJoJack® "Mark" locally, nationally, and internationally, which covers goods and services—distribution of educational services/reviews in the field of law, entertainment, and cultural training as well as sports related activities and services.
Professors Jackson and Wu were inspired by their joint-office hours/class reinforcement sessions during the 2017-18 academic year. As a result, the professors offered Contract Law I and II as a team-taught pilot program during the 2018-2019 academic year. During the office sessions and during the pilot lectures, and almost on a daily basis, students would refer to both professors as "WuJoJack," which was taken from handouts/diagrams that were identified, at time, with the "TM." The professors thank their students for their feedback and enthusiasm during office sessions and lectures.
Juneteenth virtual events throughout Houston send same powerful message
Juneteenth celebrations may have not been traditional this year, but it hasn't stopped communities from reflecting on it.
See More
Many reflect on meaning of Juneteenth Day for the first time
Dr. Alvia Wardlaw, the director and curator of the University Museum at Texas Southern University, spoke with FOX 26 Reporter Damali Keith on the meaning of Juneteenth Day.
See More
Friday's Houston Matters: Efforts To Establish Juneteenth As A National Holiday (June 19, 2020)
Dr. Karen Kossie, professor of History, was featured on this morning's "Houston Matters" show discussing efforts to establish Juneteenth as a National Holiday
See More



Special Edition: Power Of Symbols, Statues And History With Dr. Gregory Maddox And Dr. Melanye Price (June 23, 2020)
Texas Southern University History professor Gregory Maddox discusses the movement to take down Confederate monuments in the
See More

Environmental Activism has a Racial Blind Spot. The Science Shows the Fallout
Distinguished Professor of Urban Planning and Environmental Policy Dr. Robert Bullard was recently featured in a NBC News article discussing environmental justice.
See More
OIT – We are Here During COVID-19
The rapidly evolving COVID-19 pandemic is perhaps one of the most significant challenges we will face in our lifetime. Each day brings new information, requiring the entire community to be agile in prioritizing and addressing needs. As TSU works to mitigate the impact, we are continuing our move to cloud-based and mobility platforms that will sustain learning and business continuity, not only for these unprecedented times but also for the future. While we may not be in our usual workplaces, we are still collaborating, operating, and available to serve the TSU community. We remain committed to supporting the advancement and sustainability of TSU's vision, mission, and student success.

As we continue to progress on our Renew 2022 projects, here is what you can expect in the next few weeks:
Financial Aid Department -- training on how to get the most ouf of Banner began this week. Remember, all departments have access to the Banner On-Demand Subscription Library available, 24/7. Instructions can be found here.
All Banner applications were moved to the Cloud this past weekend.
TSU's new OIT Website launched on May 11 to provide updates on technology modernization and the information you need when you need it.
Comprised of leaders throughout the campus, our Technology Project Governance Committee is discussing project management, solutions to meet the learning and business demands of COVID-19, and required organizational change to ensure the success of Renew 2022. May 21st is the next scheduled Governance meeting.
Virtual orientation and online application projects are being fast-tracked to facilitate virtual tours for prospective students, applications to help expedite financial aid/funding, and ensuring business continuity and swift recovery.
As always, the IT Service Center is available to help with all of your technology-related needs:

Stay safe. Stay Healthy.

Go Tigers!
Submit campus info to e-News

Have campus news or an upcoming event that you want to share?
Send an e-mail to media@tsu.edu for more information.